Prevents

Carpal

Tunnel

Syndrome

3-finger grip

not

necessary

Reduces muscle pain for arthritis patients

Writing for hours on end without writer's cramp

For right- and left-hand use
We now have available a "small" size Ring Pen for children.
Colors are blue and green (small) and black (medium).
Price a piece when ordering 1 is:

 5,35
Price a piece when ordering 10 is:

 4,80
Package of 5 refills (blue or black) for:

 2,11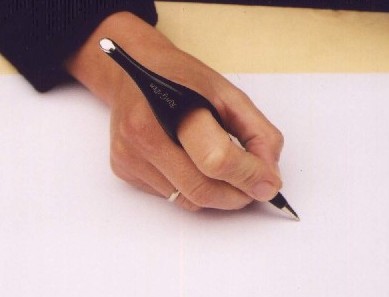 Ring-Pen ULTRA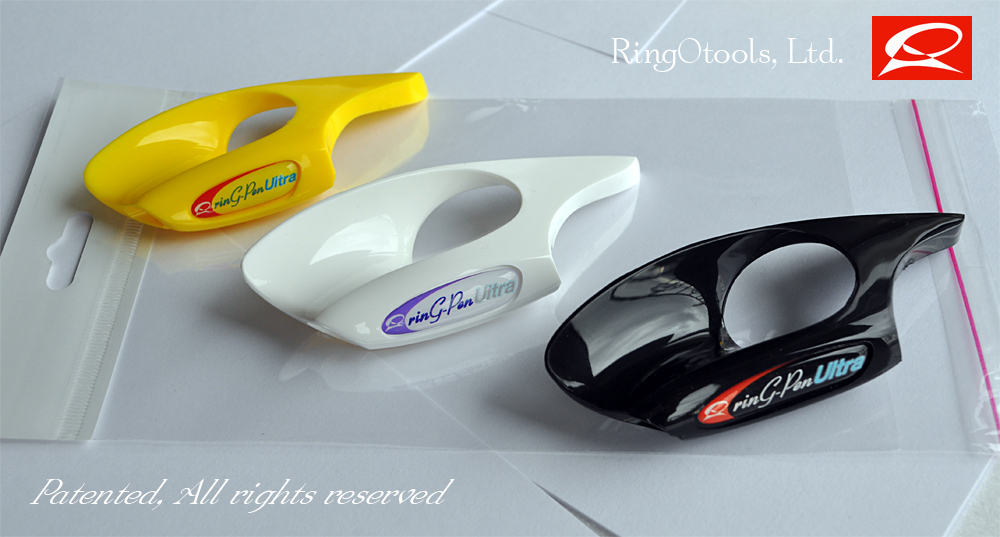 Ring-Pen Ultra is the new ergonomic writing tools.

You can choose what pen, pencil or paint brush you want to use.
Designed to help anyone with Arthritis, Carpal Tunnel Syndrome, Repetitive Stress Syndrome.

Sizes

Large (black) for most men's hands and larger women's hands

Medium (white) for most women's hands and small men's hands

Small (yellow) for children

Only for right-hand use
Price a piece when ordering 1 is:   € 5,35
Price a piece when ordering 10 is:  € 4,80